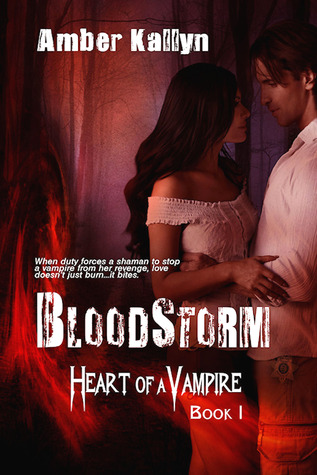 When duty forces a shaman to stop a vampire from her revenge, love doesn't just burn… it bites. For two hundred years, Niki DeVeraux has been tracking the monster who murdered her family and made her a vampire. She finally catches up to him only to face more than she bargained for in a too-sexy sheriff who makes her remember she's still a woman. With duties as Keeper of the peace and Sheriff, Shane Spencer must protect humanity and stop the friction between the local Arcaine races before it turns into an all out blood war. When wolves start turning up dead, the tension between the races grows and suspicion falls on Niki. Shane knows she's not to blame, and it has nothing to do with the primal urges she stirs within him. Working together, they must stop the hostilities from going over the edge. Trouble is, the desires raging between them might prove more dangerous than the surrounding threats.
At long last here is my final review of books I read in 2016. I know it seems like I took forever and I did a bit, but here it is. Long live 2017 from now on.
This book was alright, I would not jump up and down and call this my next big vampire series to read but I also didn't hate it. It is a fast and easy read at only about 190 pages. What kept me from truly being able to fully love this book instead of just feeling lukewarm about it was that everything just felt a little bit on the surface. If the book had been longer, we may have been able to dig into it more, get more connected to the characters and their stories.
Due to the fact that so much of it was just right on the surface there were quite a few plot holes big enough to drive a mack truck through. I hate saying that, but sometimes you have to call a spade a spade. The format is there, the interesting characters and other items that could have really drawn the reader in are all there but they are only lightly touched on. Case in point Nikki is hunting down the Vampire who turned her into a vampire. His name is Thomas, when he came, he killed Nikki's entire family, but allowed her to not only live but turned her. Why? What was his motivation in doing that? Why not kill her as well, so that he was not leaving someone behind who could seek vengeance upon him? Let alone turning her into a creature like him with long life so that she could basically hold on to that grudge. What was his thinking behind that? It wasn't like she stayed around as his companion or anything.
Shane also came across as a character that was a little creepy. He was more than happy to have a sexual relationship with someone who looked much younger? I had some of the same issues with Twilight, but at least Edward was dating in his own, age pool per-say. He didn't look like an adult going out with a teenager. With all of that said, it was not the worst book I have read and even if it was superficial I did enjoy it. I would not be picking on these exact points if I didn't. I just wanted to enjoy it much more.
My Gemstone Rating: