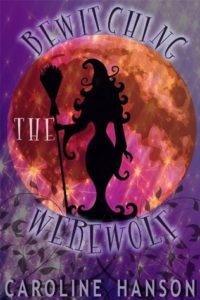 When witch for hire, Megan Stephens, is assigned to help the local werewolf pack leader find a mate, she thinks the job will be easy. Get in, get him up and get gone. But when she meets Zack Connor, she realizes her future might have a lot more dog jokes in it than she ever imagined.
This is a short story– approximately 40 pages in length– and includes an excerpt from Love is Darkness, the first book in the Valerie Dearborn series.
**Please be aware that this book contains sex. And not in a fade-to-black-sort-of-way but an-OMG-that's-in-public-sort-of-way**
Okay, first I have to say I can't help but giggle a little bit at the fact that I am finding more and more erotica/romance books with the beware of sex in this book listed on the description. Okay, that is just a personal little giggle of mine.
On to the review, I got this as a free book and honestly I am glad that it was free. The premise of this book is good, the idea and the basic components of something that should be a riveting read is all here. It just seems to have all gone sideways somehow. Like a perfectly prepared souffle that then just falls flat. The book is extremely short and all very slap dash put together honestly. You get no depth to the characters of the book, no real plot development and what little plot there is felt very convoluted. It felt like the author just did not know where to put ideas and thought they all needed to be shoved into the smallest shortest group of chapters possible.
I gave a two gem/star rating because the heroine was sassy and what development of her was there was enjoyable. I also gave it that extra star because I really did want to like it. I really wanted everything to come together in a fun fast read. You can of course try it for yourself and perhaps you will like it a bit better then I did.
My Gemstone Rating: