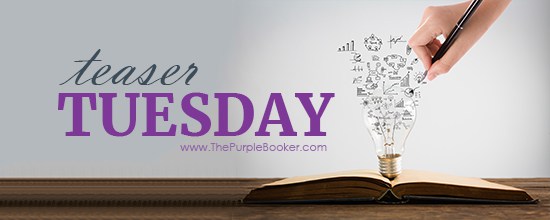 Welcome to Teaser Tuesday, the weekly Meme that wants you to add books to your TBR! You can also just share what you are currently reading. We make it very easy to play along, it is as easy as 1, 2, 3!
1: Grab your current read 2: Open to a random page
3: Share two (2) "teaser" sentences from somewhere on that page
• BE CAREFUL NOT TO INCLUDE SPOILERS! (make sure that what you share doesn't give too much away! You don't want to ruin the book for others!)
• Share the title & author, too, so that other TT participants can add the book to their TBR Lists if they like your teasers! Everyone loves Teaser Tuesday.
Happy Teaser Tuesday everyone! As always I hope I find you well this Tuesday and enjoying your reads. Sorry I missed last week, things got hectic getting to the house sit and getting a lot of last minute requests for drop ins for the holiday. So I just forgot and was focused on pet care. On my way to my babies today though which makes me happy. I enjoy sitting for miss Abuela but I like being home, lol. Got into a little slump after finishing dragon reborn..so dug into a re-read that ALWAYS hits the spot.
This weeks Teaser..
"Have you ever felt despair? Absolute hopelessness? Have you ever stood in the darkness and known, deep in your heart, in your spirit, that it was never, ever going to get better? That something had been lost, forever, and that it wasn't coming back?"
― Jim Butcher, Storm Front