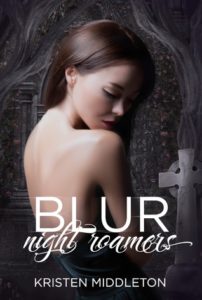 There ARE creatures lurking in the dead of night… Seventeen year old Nikki and her twin brother, Nathan, move to the small town of Shore Lake to start over after their mother is brutally attacked. When a missing teenager washes up on shore during their first night at the cabin and there are whispers of vampires in Shore Lake, Nikki begins to realize that there are things roaming in the darkness that are far more sinister than what they left behind in the big city.
This book contains some graphic language, violence, and mild sexual situations.
My Gemstone Rating:

Another book where I cannot help but giggle that they had to put a little warning disclaimer in the description of the book about adult content. Maybe this is a new trend that I am not aware of? Just last time I checked when you were choosing an Erotica or romance. Now with that said again (sorry about the broken record), time to sink into the review.
This is not the worst book I have ever read, but again like many of the last books I read in 2016 this book just really fell short of what I hoped it would be. This book was so rushed it really felt like perhaps the author was frantic just to get words typed out and shoved into a book. Yes short books are always going to be a little rushed, but with a skilled hand, you can still manage to make them feel less so (I think anyways) and you can deepen the plot and characters.
Nikki is just a one dimensional cut out of hormones that I simply could not connect with. At times I even got flashes of Anita Blake once she started being a bit hyper sexual too (I hope I can bring myself to continue the series after Cerulean Sins), and well that just boded badly. The monsters and other characters of the book all fell pretty flat for me. I rolled my eyes so much when I was reading this one that I was sure they were going to get stuck up there.
The book gets a 2 rating instead of anything lower because there were a few little points that I did enjoy. The idea could be better if it was fleshed out better, if it had not been so rushed awkward and cheesy. Nathan was the character for me that had the most promise, he was a bit better fleshed out for me.
So the short of it is, if you want a fast read that won't bore you to tears, but is not fully fleshed out you might like this one more then I did. I also find myself once again pleading with Indie/Self published authors, please for the love of all the Gods please stop rushing things. Take the time to make the story longer, to give the characters more life and the plot a bit of time to simmer and truly come together. Instead of making a long series of really short stories just make one or two longer ones. Please. You might take a little bit longer to get it done, but if you spend that extra time on it there is a much bigger chance that you will get loyal readers! That makes the extra time worth it, really it does. Oh, and for the love of Gaia please at least give the story a brief proofread! Please! I beg this on behalf of all readers out there who really do try and support smaller authors. Totally random and not really something that matters this one hurt a little bit extra because the Author is from/in my hometown.