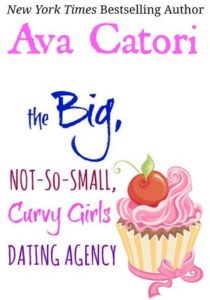 Becky Holgate's lost her focus. It's complicated…she didn't mean to fall in love with another woman's guy. How could she be a matchmaker for other people if all she could think about was her own heart? Determined to ignore her growing infatuation, she set her sight on building her career. Only Reed Amwell was making it hard to concentrate; every encounter left her breathless.
Reed didn't mean to fall for the curvy girl, but she was carefree, silly, and fresh. Her soft curves and playful heart had him questioning his current relationship. Could he be with the wrong girl? He needed to figure it out fast, because his wedding day was getting closer by the minute.
With a laugh-out-loud best friend, an insane cat, and a business to run, Becky Holgate didn't have time for guys like Reed Amwell…until time was running out.
This was a fun read, short but very fun. I can't say that it was a super deep book but cute fast reads generally aren't all that deep. There are a fair amount of grammar errors in this one and that made it a little tough, but overall it was just a little enjoyable read. Sometimes you just have to enjoy what is going on around you and accept its just something simple.
The heroine is not very deep but I like that she is different from the traditions. Sadly our heroine was not confident at all. She was rather insecure at every turn. That happens and real life can be that way of course, but sometimes you just would rather dive in away from the world. The long and short of things this is an alright book to read but it might not be for everyone.
My Gemstone Rating: