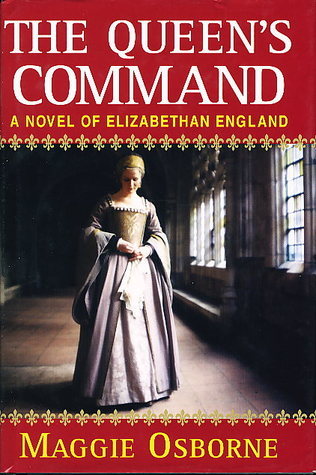 The Queen's Command: An engrossing novel, rich in historical details, unforgettable characters. Heart-stopping intrigue and timeless romance- as found only in the Tudor court.
For young widow Lady Nellanor Amesly, the court of Queen Elizabeth I is the most exciting place in the world. but the death of her guardian, Sir Robert Dudley, casts a menacing uncertainty over her future, as his vindictive wife wants to send Nell off to a convent.
So does that happen?
Since Nell is a favorite of the court, the queen strikes a devil's bargain with her- she, along with the irrepressible Lord Will Steele, must retrieve a small casket of letters from a certain set of Spanish spies. The casket must remain unopened as the letters contain secrets that could alter the line of succession to the English throne. Only if Nell and Will succeed, will they get a reward of riches to secure a future. If they fail, they will lose everything…possibly even their lives. What will happen with the Queen's dangerous command?