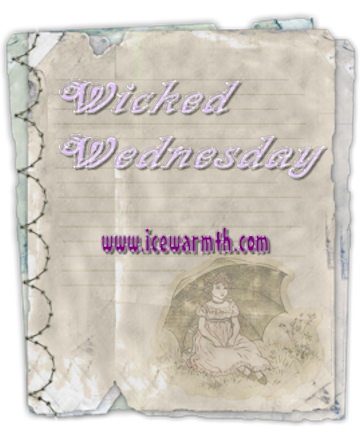 Wicked Wednesday a place to be wicked to other book readers and make them get those TBR piles growing. The concept is simple. Pick a book or two and tell s about them. If its one you read tell us what you liked. If its one you found tell us about that to. Than leave a comment to let us know where to find your Wicked Wednesday titles. Make sure to link back in your posts for other people to follow Wicked Wednesday.

Alessandra Cecchi is not quite fifteen when her father, a prosperous cloth merchant, brings a young painter back from northern Europe to decorate the chapel walls in the family's Florentine palazzo. A child of the Renaissance, with a precocious mind and a talent for drawing, Alessandra is intoxicated by the painter's abilities.
But their burgeoning relationship is interrupted when Alessandra's parents arrange her marriage to a wealthy, much older man. Meanwhile, Florence is changing, increasingly subject to the growing suppression imposed by the fundamentalist monk Savonarola, who is seizing religious and political control. Alessandra and her native city are caught between the Medici state, with its love of luxury, learning, and dazzling art, and the hellfire preaching and increasing violence of Savonarola's reactionary followers. Played out against this turbulent backdrop, Alessandra's married life is a misery, except for the surprising freedom it allows her to pursue her powerful attraction to the young painter and his art.
The Birth of Venus is a tour de force, the first historical novel from one of Britain's most innovative writers of literary suspense. It brings alive the history of Florence at its most dramatic period, telling a compulsively absorbing story of love, art, religion, and power through the passionate voice of Alessandra, a heroine with the same vibrancy of spirit as her beloved city.