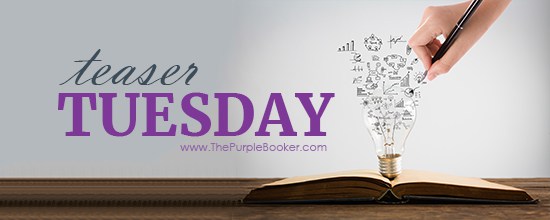 Welcome to Teaser Tuesday, the weekly Meme that wants you to add books to your TBR! You can also just share what you are currently reading. We make it very easy to play along, it is as easy as 1, 2, 3!
1: Grab your current read
2: Open to a random page
3: Share two (2) "teaser" sentences from somewhere on that page
• BE CAREFUL NOT TO INCLUDE SPOILERS! (make sure that what you share doesn't give too much away! You don't want to ruin the book for others!)
• Share the title & author, too, so that other TT participants can add the book to their TBR Lists if they like your teasers! Everyone loves Teaser Tuesday.
Happy Teaser Tuesday everyone! As always I hope I find you well this Tuesday and enjoying your reads. Sorry I missed last week. I ended up being in a car accident on Monday when a plumbing truck hit me so I crashed early and was sore and dealing with all the things on Tuesday. I am okay. My car is still drivable but needs repair but the new body shop can't get it until Next month. Not too worried though since it is drivable. Had some other stresses last week too but not going to go into them for now.
This weeks Teaser..
"A ruler of the waters and their powers: And such she was; her daughters had their dowers From spoils of nations, and the exhaustless East Pour'd in her lap all gems in sparkling showers. In purple was she rob'd, and of her feast Monarchs partook, and deem'd their dignity increas'd. In Venice Tasso's echoes are no more, And silent rows the songless gondolier; Her palaces are crumbling to the shore, And music meets not always now the ear: Those days are gone—but Beauty still is here."
― Death in the floating city by Tasha Alexander