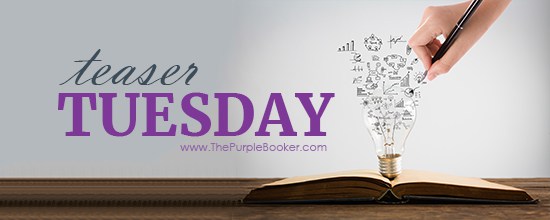 Welcome to Teaser Tuesday, the weekly Meme that wants you to add books to your TBR! You can also just share what you are currently reading. We make it very easy to play along, it is as easy as 1, 2, 3!
1: Grab your current read
2: Open to a random page
3: Share two (2) "teaser" sentences from somewhere on that page
• BE CAREFUL NOT TO INCLUDE SPOILERS! (make sure that what you share doesn't give too much away! You don't want to ruin the book for others!)
• Share the title & author, too, so that other TT participants can add the book to their TBR Lists if they like your teasers! Everyone loves Teaser Tuesday.
Happy Teaser Tuesday everyone! As always I hope I find you well this Tuesday and enjoying your reads. A busy week for me last week and this week is shaping up that way too. Never a bad thing, I like being busy. Just hope my fibro behaves while I am being busy. We had some excitement yesterday in Tucson with a tornado warning. Nothing new for me being from Minnesota but not common around here.
This weeks Teaser..
"Sunlight poured around us, its reflection dancing over the ornate facades of the buildings that rose, majestic, straight from the water. We passed the domed church of Santa Maria della Salute, built in the seventeenth century to give thanks for the end of the plague that had killed upwards of a hundred thousand people in the city, and we crossed under the Ponte della Carita,"
― Death in the floating city by Tasha Alexander