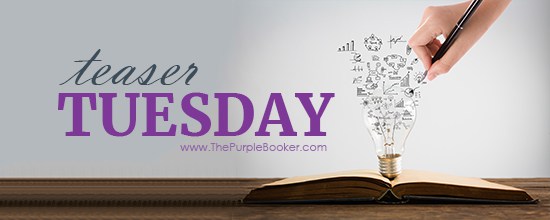 Welcome to Teaser Tuesday, the weekly Meme that wants you to add books to your TBR! You can also just share what you are currently reading. We make it very easy to play along, it is as easy as 1, 2, 3!
1: Grab your current read
2: Open to a random page
3: Share two (2) "teaser" sentences from somewhere on that page
• BE CAREFUL NOT TO INCLUDE SPOILERS! (make sure that what you share doesn't give too much away! You don't want to ruin the book for others!)
• Share the title & author, too, so that other TT participants can add the book to their TBR Lists if they like your teasers! Everyone loves Teaser Tuesday.
Happy Teaser Tuesday everyone! As always I hope I find you well this Tuesday and enjoying your reads. Another week and boy does August seem to be flying, that is ok I am glad because I am looking forward to a break from the heat. I know it is going to be a while yet here in AZ, but we are getting closer! I also bought a bunch of Bath and Body hand soap in Vampire blood scent, lol
This weeks Teaser..
"I stood in Venice, on the Bridge of Sighs; A palace and a prison on each hand: I saw from out the wave her structures rise As from the stroke of the enchanter's wand: A thousand years their cloudy wings expand Around me, and a dying Glory smiles O'er the far times, when many a subject land Look'd to the winged Lion's marble piles, Where Venice sate in state, thron'd on her hundred isles! She looks a sea Cybele, fresh from ocean, Rising with her tiara of proud towers At airy distance, with majestic motion,

"
― Death in the floating city by Tasha Alexander