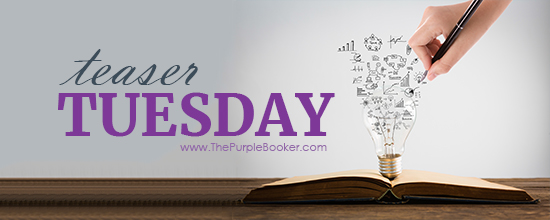 Welcome to Teaser Tuesday, the weekly Meme that wants you to add books to your TBR! You can also just share what you are currently reading. We make it very easy to play along, it is as easy as 1, 2, 3!
1: Grab your current read
2: Open to a random page
3: Share two (2) "teaser" sentences from somewhere on that page
• BE CAREFUL NOT TO INCLUDE SPOILERS! (make sure that what you share doesn't give too much away! You don't want to ruin the book for others!)
• Share the title & author, too, so that other TT participants can add the book to their TBR Lists if they like your teasers! Everyone loves Teaser Tuesday.
Officially fall not that you could tell here in Tucson, man I can't wait to be in Minnesota.This week has started off alright. Finally got a pain management clinic and they are listening. A little difficult but at least they listen. SO hopefully I will start feeling better soon. Anyways once feeling better I hope to feel more on top of things like my blogs. How is fall coming along for you?
"How often, on this great spinning ball where we're all just struggling to lead our tiny lives, do you get to see evidence of God's grace and know, the way you know your name, that at least for a little while, maybe just a few seconds, you can stop worrying, and take a deep breath, because things are all right?"
― Natalie Baszile, Queen Sugar