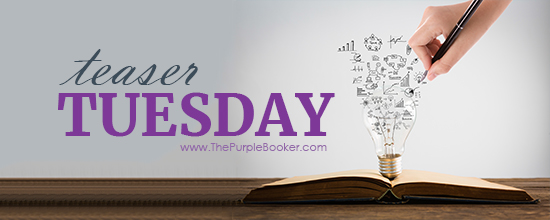 Welcome to Teaser Tuesday, the weekly Meme that wants you to add books to your TBR! You can also just share what you are currently reading. We make it very easy to play along, it is as easy as 1, 2, 3!
1: Grab your current read
2: Open to a random page
3: Share two (2) "teaser" sentences from somewhere on that page
• BE CAREFUL NOT TO INCLUDE SPOILERS! (make sure that what you share doesn't give too much away! You don't want to ruin the book for others!)
• Share the title & author, too, so that other TT participants can add the book to their TBR Lists if they like your teasers! Everyone loves Teaser Tuesday.
The 17th already!? Fun note I have been planning my dogs Halloween costumes because it is almost my favorite month. To bad in Tucson it still feels like summer, not fall at all.
There is a bad word in this weeks quote. The Boys series isn't known for being language friendly. Cap might have to shout Language.
"There'd be no point trynna blackmail a bloke everyone already knows is a cunt, would there?"
― Garth Ennis, The Boys, Volume 2: Get Some