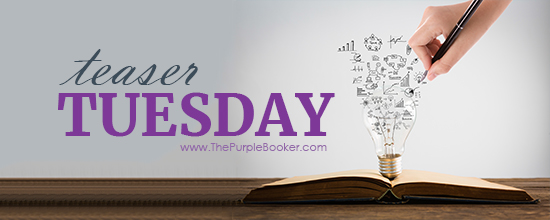 Welcome to Teaser Tuesday, the weekly Meme that wants you to add books to your TBR! You can also just share what you are currently reading. We make it very easy to play along, it is as easy as 1, 2, 3!
1: Grab your current read
2: Open to a random page
3: Share two (2) "teaser" sentences from somewhere on that page
• BE CAREFUL NOT TO INCLUDE SPOILERS! (make sure that what you share doesn't give too much away! You don't want to ruin the book for others!)
• Share the title & author, too, so that other TT participants can add the book to their TBR Lists if they like your teasers! Everyone loves Teaser Tuesday.
Another month is already just going by really fast. At least if you ask me it is. What do you think? With everything else going on I am keeping it light on the reading and decided to enjoy some graphic novel reading and because Amazon has released Season 1 of The Boys it seemed natural to scoop up. This little quote makes me laugh and its funny because its true!
"Remember the seven Ps.

Seven what?

Proper preparation and planning… Prevent piss-poor performance."
― Garth Ennis, The Boys, Volume 1: The Name of the Game