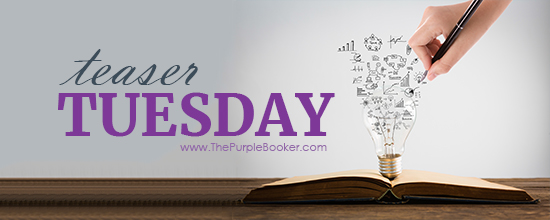 Welcome to Teaser Tuesday, the weekly Meme that wants you to add books to your TBR! You can also just share what you are currently reading. We make it very easy to play along, it is as easy as 1, 2, 3!
1: Grab your current read
2: Open to a random page
3: Share two (2) "teaser" sentences from somewhere on that page
• BE CAREFUL NOT TO INCLUDE SPOILERS! (make sure that what you share doesn't give too much away! You don't want to ruin the book for others!)
• Share the title & author, too, so that other TT participants can add the book to their TBR Lists if they like your teasers! Everyone loves Teaser Tuesday.
Annnnd time got away from me again. I swear it seems it is always something lately. I am so sorry. On my honor I do promise I will get back on track. It is just this whole process of trying to sell the house is driving me up the wall. I don't want to have huge amounts of details but please please dont ever allow your family to get a reverse mortgage and stay away from Champion if they do.
"You never said he had to be beautiful, only rich."

"Pride, Nella mused, is an exceptional hardship. Like carrying a block of cement on your back for all your natural-born days."
― Christine Nolfi, The Road She Left Behind