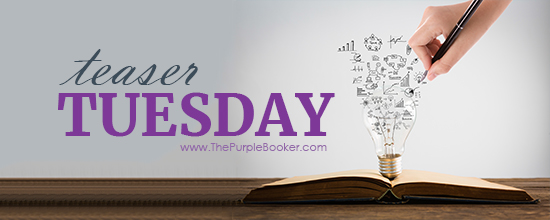 Welcome to Teaser Tuesday, the weekly Meme that wants you to add books to your TBR! You can also just share what you are currently reading. We make it very easy to play along, it is as easy as 1, 2, 3!
1: Grab your current read
2: Open to a random page
3: Share two (2) "teaser" sentences from somewhere on that page
• BE CAREFUL NOT TO INCLUDE SPOILERS! (make sure that what you share doesn't give too much away! You don't want to ruin the book for others!)
• Share the title & author, too, so that other TT participants can add the book to their TBR Lists if they like your teasers! Everyone loves Teaser Tuesday.
Happy Teaser Tuesday everyone! Hoping that you have a good week going! It is hard to fathom it is almost September! Oh my! I know this means many are getting ready for fall, thinking about Pumpkin Spice and sweaters and all of that. Meanwhile, I don't like pumpkin spice and it is still going to be in the 100's here, LOL. Don't get me wrong I am a MN girl and fall is my favorite season, Halloween my favorite holiday, the weather here just isn't saying hello there I am fall yet is all, lol. This week my Teaser is from one I have been slowly reading over a fair period of time, it is just such an emotional (but good read) I have to digest it slowly. Onto the teaser!
"A lot of people have the idea that I'm a wild sexual person…I've lectured quite a few people out there. I'll say, 'Think about what you're saying. How would you react if you were me?' I ask that question a lot. 'How would you react if you were me?' They say, 'Okay, okay."

―

The Beautiful Ones