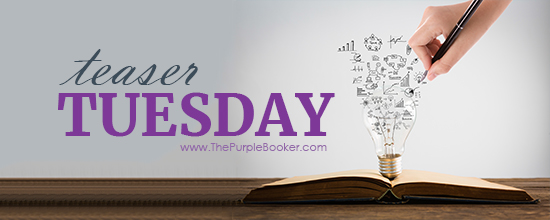 Welcome to Teaser Tuesday, the weekly Meme that wants you to add books to your TBR! You can also just share what you are currently reading. We make it very easy to play along, it is as easy as 1, 2, 3!
1: Grab your current read
2: Open to a random page
3: Share two (2) "teaser" sentences from somewhere on that page
• BE CAREFUL NOT TO INCLUDE SPOILERS! (make sure that what you share doesn't give too much away! You don't want to ruin the book for others!)
• Share the title & author, too, so that other TT participants can add the book to their TBR Lists if they like your teasers! Everyone loves Teaser Tuesday.
Happy Teaser Tuesday everyone! Hello again everyone. I hope your July started off well, things are good here now that the Fireworks stopped. Poor Olly had a rough one with all of those going off. We did our best to keep him calm though and at the very least he knew he was safe, even if he was nervous. Now, well he has been catching up on some much needed rest. On to the Teaser!
"And if that bastard's innocent," Rhage spoke up, "I'm the fucking Easter bunny."
"Oh, good," someone quipped. "I'm calling you Hop-along Hollywood from now on."
"Beasty Bo Peep," somebody else threw out.
"We could put you in a Cadbury ad and finally make some money—"
"People," Rhage barked, "the point is that he is not innocent and I'm not the Easter bunny—"
"Where's your basket?"
"Can I play with your eggs?"
"Hop it out, big guy—"
"Will you guys fuck off ? Seriously!" ~ Lover Re-born by JR Ward