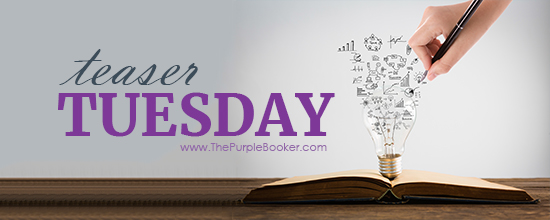 Welcome to Teaser Tuesday, the weekly Meme that wants you to add books to your TBR! You can also just share what you are currently reading. We make it very easy to play along, it is as easy as 1, 2, 3!
1: Grab your current read
2: Open to a random page
3: Share two (2) "teaser" sentences from somewhere on that page
• BE CAREFUL NOT TO INCLUDE SPOILERS! (make sure that what you share doesn't give too much away! You don't want to ruin the book for others!)
• Share the title & author, too, so that other TT participants can add the book to their TBR Lists if they like your teasers! Everyone loves Teaser Tuesday.
Happy Teaser Tuesday everyone! Happy Tuesday and Happy Peace talks release day! YAY! Big ole Dresden fan here, very excited about it being released Anyone else? Downside of things is my fibro has been kicking my rear end, so I did not get much read. UGH. Bright side is I am still enjoying time with the black dagger brotherhood. On to the Teaser!
"Don't be an asshole"

Rhage summed up the regurgitation with two words: "Kettle.Black."

Fucking hell. "Did you guys plan that out?"

"Yeah and if you don't fight us"- Hollywood bit down on the grape Tootsie Pop-"we'll do it again- only with the dance moves this time"

"Spare me."

"Fine.Unless you agree to home it,we WILL rock the dance moves." To prove the point ,the moron linked his palms behind his head and started doing something obscene with his hips. Which was backed up by a series of,"Uh-huh,uh-huh,ohhhh, yeeeeeeah,who's your daddy…"

The others looked at Rhage like he'd grown a horn in the middle of his forehead. Nothing unusual there. And Tohr knew that, in spite of this ridiculous diversion,if he didn't cave,the lot of them would crawl so far up his ass,he'd be coughing up shitkickers.

Rhage wheeled around,shoved out his butt,and started slapping his moneymaker like it was bread dough.

"For the love of the Virgin Scribe,"Z muttered "put us out of this misery, and go the fuck home"

Someone else chimed in, "You know, I never thought there were advantages to being blind…"

"Or deaf"

"Or mute," somebody added"

―

 

~

Lover Re-born by JR Ward