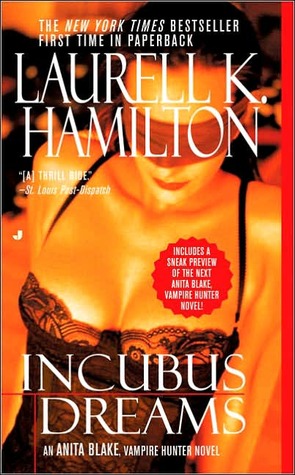 Anita Blake:
In the latest New York Times bestselling Anita Blake, Vampire Hunter series, Anita's life is more complicated than ever, as she is caught between her obligations to the living and the undead. A vampire serial killer who preys on strippers is on the loose. Called in to consult on the case, Anita fears her judgment may be clouded by a conflict of interest. For she is, after all, the consort of Jean-Claude, the ever-intoxicating Master Vampire of the City. Surrounded by suspicion, overwhelmed by her attempts to control the primal lusts that continue to wrack her, Anita does something unprecedented: she calls for help.
My Thoughts:
I need to stop reading this series. Like I really, really need to stop, give up, turn around and run. I will stop for a while and suddenly it's like I forgot how bad the last one was and I go back again. Bad of me. I think the only reason I went with two stars on this one instead of one is I like some of the other characters. I am however at this point, so over Anita.
A friend posted a great GIF of how I felt during most if this book:
That sum's it up, and Eric makes me way happier then this book did.