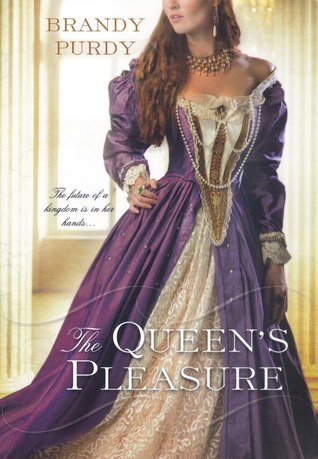 A review of The Queen's pleasure:
When young Robert Dudley, an earl's son, meets squire's daughter Amy Robsart, it is love at first sight. They marry despite parental misgivings, but their passion quickly fades, and the ambitious Dudley returns to court. Swept up in the turmoil of Tudor politics, Dudley is imprisoned in the Tower. Also a prisoner is Dudley's childhood playmate, the princess Elizabeth. In the shadow of the axe, their passion ignites. When Elizabeth becomes queen, rumours rage that Dudley means to free himself of Amy in order to wed her. And when Amy is found dead in unlikely circumstances, suspicion falls on Dudley – and the Queen…Still hotly debated amongst scholars – was Amy's death an accident, suicide, or murder? – the fascinating subject matter makes for an enthralling read for fans of historical fiction.
My Thoughts:
This is another fictional take on the rumored romance between Queen Elizabeth I and Robert Dudley, this is a historical fiction story that I usually really enjoy. Unfortunately, I feel that this book missed the mark. While it did take a different point of view by telling a great deal of the story from Amy Dudley's standpoint, that is about where the good ends. The rest of the book for me was very lack luster and just bland.
When reading about the love triangle, and everything that you want to feel the passion. To understand why these two women need this man so badly. Especially when one of those women is a Queen, who could if she wanted have absolutely anyone she wanted. I didn't come away from this read with that feeling, at all. These great and vibrant historical characters just felt really bland.
It was not the worst read I have put my eyes on, but it was just boring really. I know other readers have had issues with the amount of sex, and the graphic cancer stuff, but that wasn't an issue for me. I just was so underwhelmed with this book. Read at your own risk, that is my humble review.