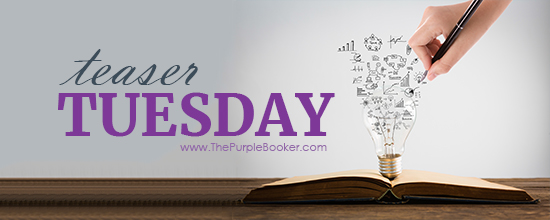 Welcome to Teaser Tuesday, the weekly Meme that wants you to add books to your TBR! You can also just share what you are currently reading. We make it very easy to play along, it is as easy as 1, 2, 3!
1: Grab your current read
2: Open to a random page
3: Share two (2) "teaser" sentences from somewhere on that page
• BE CAREFUL NOT TO INCLUDE SPOILERS! (make sure that what you share doesn't give too much away! You don't want to ruin the book for others!)
• Share the title & author, too, so that other TT participants can add the book to their TBR Lists if they like your teasers! Everyone loves Teaser Tuesday.
Can it really already be the last Tuesday in July? Wow. I mean really where is this year going right now? It is mind boggling. Gonna be a busy week for me as we prep for a walk through of the house and hopefully finalize an offer. I can't wait to get back to my homestate of Minnesota. Its going to be really lovely to finally be back there. Then instead of the heat I will get to complain about the cold winters. At least with the cold my crochet blankets will get very good use.
"Many people, meeting Aziraphale for the first time, formed three impressions: that he was English, that he was intelligent, and that he was gayer than a treeful of monkeys on nitrous oxide."― Neil Gaiman, Terry Pratchett, Good Omens: The Nice and Accurate Prophecies of Agnes Nutter