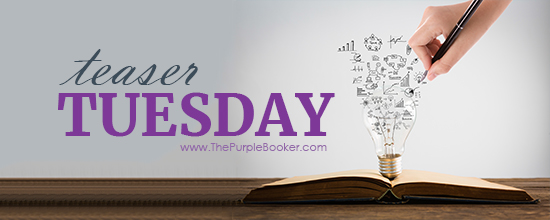 Welcome to Teaser Tuesday, the weekly Meme that wants you to add books to your TBR! You can also just share what you are currently reading. We make it very easy to play along, it is as easy as 1, 2, 3!
1: Grab your current read
2: Open to a random page
3: Share two (2) "teaser" sentences from somewhere on that page
• BE CAREFUL NOT TO INCLUDE SPOILERS! (make sure that what you share doesn't give too much away! You don't want to ruin the book for others!)
• Share the title & author, too, so that other TT participants can add the book to their TBR Lists if they like your teasers! Everyone loves Teaser Tuesday.
Hello August. I hope everyone's month started off alright. Mine has not been to bad but I have been quite busy with all that house stuff and more delays. But I am also keeping busy working on business things and brainstorming a new crochet project. The fantastic Hats not Hate blue hat project is something I have taken part in and it has inspired me to come up with something in a somewhat similar vein, with purple and kindness. Don't have a clever name yet and everything is in the very very early stages of brainstorming and musing. In the meantime lets move on to this weeks teaser. Another from Good Omens, because it's awesome.
"The men in the room suddenly realized that they did not want to know her better. She was beautiful, but she was beautiful in the way a forest fire was beautiful: something to be admired from a distance, not up close.
And she held her sword, and she smiled like a knife."
― Terry Pratchett, Good Omens: The Nice and Accurate Prophecies of Agnes Nutter, Witch