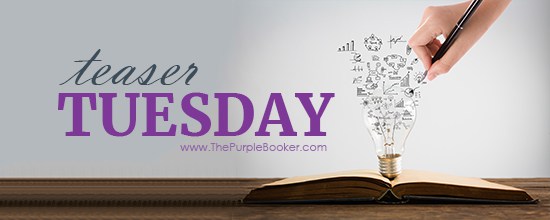 Welcome to Teaser Tuesday, the weekly Meme that wants you to add books to your TBR! You can also just share what you are currently reading. We make it very easy to play along, it is as easy as 1, 2, 3!
1: Grab your current read
2: Open to a random page
3: Share two (2) "teaser" sentences from somewhere on that page
• BE CAREFUL NOT TO INCLUDE SPOILERS! (make sure that what you share doesn't give too much away! You don't want to ruin the book for others!)
• Share the title & author, too, so that other TT participants can add the book to their TBR Lists if they like your teasers! Everyone loves Teaser Tuesday.
Happy Teaser Tuesday everyone! As always I hope I find you well this Tuesday and enjoying your reads. I think this summer is melting my brain. I am sorry again that I missed last week. I am going to do my very best to not keep letting that happen. Though in my defense last week on Monday evening my car refused to start so I could go finish evening pet checks for clients.
Thankfully roomie was home and took me to do them but he wouldn't be in the AM. Also thankfully I was able to get a mobile mechanic out the next afternoon so moved a few things with clients and it worked out. Was very stressful, and my wallet is still crying over the starter replacement. Car is running great now though. So here comes the Teaser.
This weeks Teaser..
"And that's my point," Richard stated. "Do you remember when you stood there, in a ballroom or whatever, and watched her stalk off – and wondered what the hell was going on?"
― Stephanie Laurens, On a Wild Night