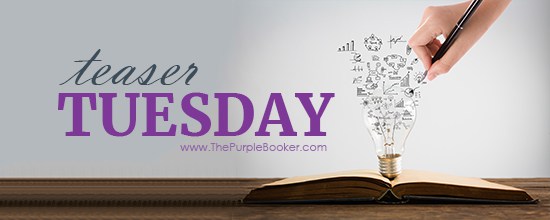 Welcome to Teaser Tuesday, the weekly Meme that wants you to add books to your TBR! You can also just share what you are currently reading. We make it very easy to play along, it is as easy as 1, 2, 3!
1: Grab your current read
2: Open to a random page
3: Share two (2) "teaser" sentences from somewhere on that page
• BE CAREFUL NOT TO INCLUDE SPOILERS! (make sure that what you share doesn't give too much away! You don't want to ruin the book for others!)
• Share the title & author, too, so that other TT participants can add the book to their TBR Lists if they like your teasers! Everyone loves Teaser Tuesday.
Happy Teaser Tuesday everyone! As always I hope I find you well this Tuesday and enjoying your reads. Happy August. Wow August already. I will be glad when the weather starts to cool down some but that will be a while yet here in Tucson. This summer has been brutal.
Though we have had a good bit of rain over the last week. We really do need more however. I have been away from my babies for the last week on a house sit for a favorite client. I see them daily but its not the same as the night time cuddles. They will resume tonight though. Yay.
This weeks Teaser..
"And that's my point," Richard stated. "Do you remember when you stood there, in a ballroom or whatever, and watched her stalk off – and wondered what the hell was going on?"
― Stephanie Laurens, On a Wild Night