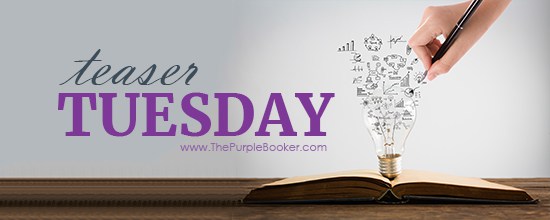 Welcome to Teaser Tuesday, the weekly Meme that wants you to add books to your TBR! You can also just share what you are currently reading. We make it very easy to play along, it is as easy as 1, 2, 3!
1: Grab your current read
2: Open to a random page
3: Share two (2) "teaser" sentences from somewhere on that page
• BE CAREFUL NOT TO INCLUDE SPOILERS! (make sure that what you share doesn't give too much away! You don't want to ruin the book for others!)
• Share the title & author, too, so that other TT participants can add the book to their TBR Lists if they like your teasers! Everyone loves Teaser Tuesday.
Happy Teaser Tuesday everyone! As always I hope I find you well this Tuesday and enjoying your reads. My silly self just saw I did not include my book title with my Teaser last week. Sorry about that.  I guess that is what I get for making the post half awake, LOL. I am fully awake this time haha. So  here we go..
This weeks Teaser..
"I'm sorry. I hope I didn't wake you," the man apologized, noting her attire. " I saw the smoke from your chimney and thought…" he craned is neck to look upward.

"I keep a fire burning at night, " she said. With the wartime ban on oil, even coal was scarce, and the old house Joe's father had built was so poorly insulated that even in the spring months she had to maintain the fire round the clock.

~ The Woman in Red by Eileen Goudge