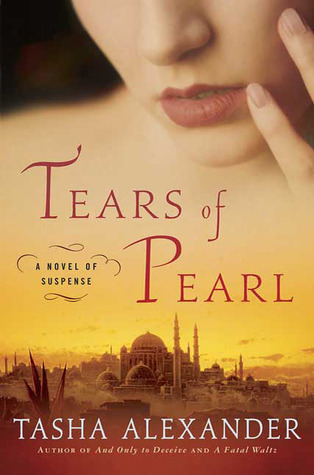 Set amid the beauty and decadence of the Ottoman Empire, Lady Emily's latest adventure is full of intrigue, treachery, and romance.
Looking forward to the joys of connubial bliss, newlyweds Lady Emily and Colin Hargreaves, diplomats of the British Empire, set out toward Turkey for an exotic honeymoon. But on their first night in the city, a harem girl is found murdered. Strangled in the courtyard of the Sultan's lavish Topkapi Palace. Sir Richard St. Clare, an Englishman who works at the embassy in Constantinople, is present and recognizes the girl as his own daughter who was kidnapped twenty years earlier. Emily and Colin promise the heartbroken father that they'll find her killer, but as the investigation gains speed, they find that appearance can be deceiving—especially within the confines of the seraglio
As a woman, Emily is given access to the forbidden world of the harem and quickly discovers that its mysterious, sheltered walls offer no protection from a ruthless murderer. As the number of victims grows, Emily must rely on her own sharp wits in a heart-stopping finale if she is to stop a killer bent on exacting vengeance no matter how many innocent lives he leaves in his wake.

My Thoughts:
This is another solid installment of the Lady Emily series. There were points where I did feel Emily was being a little wishy washy over things. Which was a little annoying, not like her at all. However, over all she was her usual self and dove right into the challenges that lay before her.
I absolutely adore her marriage and that she is a Lady that has found a man who truly appreciates he. He truly believes in being equals. Even if it means he has to fight against himself because of some of the conventions he has been taught because of the society of the day. They are a great match.
I enjoyed the backdrop of a more exotic place. Not that any of the other locations have been bad. I admit that I have always enjoyed the history of Harem's. Do due to that this book ticked a lot of boxes for me. So, I am eager to dive further into the series. It feels like I am slowly finding my reading feet again and Lady Emily is a big part of that.