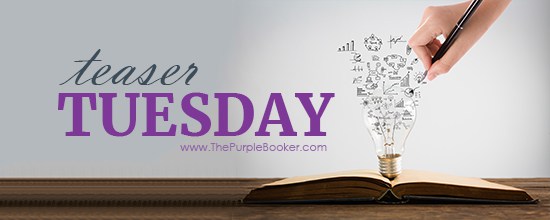 Welcome to Teaser Tuesday, the weekly Meme that wants you to add books to your TBR! You can also just share what you are currently reading. We make it very easy to play along, it is as easy as 1, 2, 3!
1: Grab your current read 2: Open to a random page
3: Share two (2) "teaser" sentences from somewhere on that page
• BE CAREFUL NOT TO INCLUDE SPOILERS! (make sure that what you share doesn't give too much away! You don't want to ruin the book for others!)
• Share the title & author, too, so that other TT participants can add the book to their TBR Lists if they like your teasers! Everyone loves Teaser Tuesday.
Happy Teaser Tuesday everyone! As always I hope I find you well this Tuesday and enjoying your reads. I hope everyone in the US took a moment to pause for Memorial Day Yesterday. Always important to take a moment to pause and thank those who gave there lives for our Freedom.
This weeks Teaser..
"You're stupid about a lot of things, Wylan, but you are not stupid. And if I ever hear you call yourself a moron again, I'm going to tell Matthias you tried to kiss Nina. With tongue."
Wylan wiped his nose on his sleeve. "He'll never believe it."
"Then I'll tell Nina you tried to kiss Matthias. With tongue."
― Leigh Bardugo, Crooked Kingdom