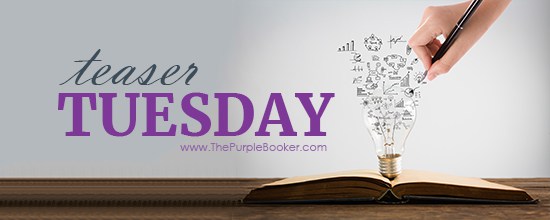 Welcome to Teaser Tuesday, the weekly Meme that wants you to add books to your TBR! You can also just share what you are currently reading. We make it very easy to play along, it is as easy as 1, 2, 3!
1: Grab your current read 2: Open to a random page
3: Share two (2) "teaser" sentences from somewhere on that page
• BE CAREFUL NOT TO INCLUDE SPOILERS! (make sure that what you share doesn't give too much away! You don't want to ruin the book for others!)
• Share the title & author, too, so that other TT participants can add the book to their TBR Lists if they like your teasers! Everyone loves Teaser Tuesday.
Happy Teaser Tuesday everyone! As always I hope I find you well this Tuesday and enjoying your reads. June already?! Where is the time going? I hope everyone is doing well, we have had a few days over 100 here already. Just the joys of living in Tucson. Been a lot going on the last two weeks here. Property management last minute said they were tearing down the carport. and storage space and the fence. So 6 am one day last week they tore down the carport. Monday at a better hour the fence came down. My dogs are not happy. Don't think we will be getting storage back, but fence guys put in the new posts today as well so hopefully new fence doesn't take to long to get up.
This weeks Teaser..
"Stop punishing yourself for being someone with a heart. You cannot protect yourself from suffering. To live is to grieve. You are not protecting yourself by shutting yourself off from the world. You are limiting yourself."
― Leigh Bardugo, King of Scars