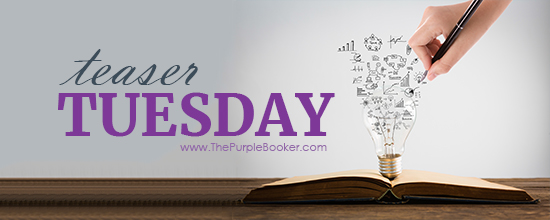 Welcome to Teaser Tuesday, the weekly Meme that wants you to add books to your TBR! You can also just share what you are currently reading. We make it very easy to play along, it is as easy as 1, 2, 3!
1: Grab your current read
2: Open to a random page
3: Share two (2) "teaser" sentences from somewhere on that page
• BE CAREFUL NOT TO INCLUDE SPOILERS! (make sure that what you share doesn't give too much away! You don't want to ruin the book for others!)
• Share the title & author, too, so that other TT participants can add the book to their TBR Lists if they like your teasers! Everyone loves Teaser Tuesday.
Happy Teaser Tuesday everyone! Hope everyone is doing alright, and staying safe out there! Weather has been nice here, though I try not to talk about it to much because my Minnesota fam gets a little upset, Lol. No new Foster kittens yet but kitten season is coming so I don't think it will be to long until I have some new friends here at the house. Forest the adult foster is doing fantastic! He is really thriving and he may be small but he is mighty and loves attacking the toys, even without any teeth. It is so fun seeing him come into his own.
Now onto this weeks teaser.
"To be sure, I'm not perfect wife material: I'm neurotic. I'm compulsive. I speak before I think and can't cook worth a damn. I'm messy and germaphobic all at once, and it's not entirely unheard of for me to get hold of the wrong end of the stick and then hang there like a pitbull."
― Sara Gruen, Flying Changes