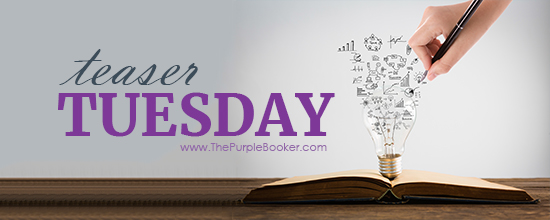 Welcome to Teaser Tuesday, the weekly Meme that wants you to add books to your TBR! You can also just share what you are currently reading. We make it very easy to play along, it is as easy as 1, 2, 3!
1: Grab your current read
2: Open to a random page
3: Share two (2) "teaser" sentences from somewhere on that page
• BE CAREFUL NOT TO INCLUDE SPOILERS! (make sure that what you share doesn't give too much away! You don't want to ruin the book for others!)
• Share the title & author, too, so that other TT participants can add the book to their TBR Lists if they like your teasers! Everyone loves Teaser Tuesday.
Happy Teaser Tuesday everyone! Hope everyone is doing alright, and staying safe out there! Little miss Cleo says hello to all while she sits here with me typing this. She is making it hard to type, but to cute to tell her no. Kitten season has started here and the first little neonates came in, thankfully got them all placed easily. I am not ready for neonates yet, but once we get some little ones who can eat solids I am ready for them. Caesar and Forest will likely happily show them how to run on the cat wheel when they are big enough, LOL.
Now onto this weeks teaser.
"But it wasn't long before the old familiar discontent started creeping up on me. I suppose it was always there, somewhere in the background. All I've done, my whole life, is keep it temporarily at bay."
― Sara Gruen, Flying Changes