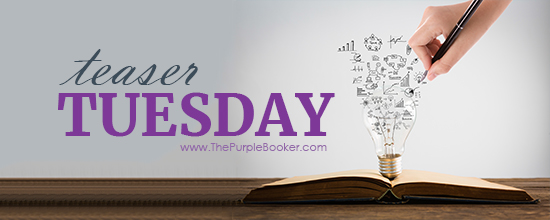 Welcome to Teaser Tuesday, the weekly Meme that wants you to add books to your TBR! You can also just share what you are currently reading. We make it very easy to play along, it is as easy as 1, 2, 3!
1: Grab your current read
2: Open to a random page
3: Share two (2) "teaser" sentences from somewhere on that page
• BE CAREFUL NOT TO INCLUDE SPOILERS! (make sure that what you share doesn't give too much away! You don't want to ruin the book for others!)
• Share the title & author, too, so that other TT participants can add the book to their TBR Lists if they like your teasers! Everyone loves Teaser Tuesday.
Happy Teaser Tuesday everyone! Hope everyone is doing alright, and staying safe. Another busy one for me last week. With the surgeries and pick ups that needed to be done. Some great news was I had managed to help Susan and Murphy's eyes heal enough that they got to keep them! Murphy can see some things, she is very impaired but she can see light and shadow in some ways, she can chase a nice high powered red dot, so very glad she got to keep her eyes. Her sister Susan got to keep her one good eye as well even though they were fairly sure she can't see out of it. Their new Mom was SO happy, because it was something they didn't have to go through and recover from. So off they went to their new home. Caesar and Cleo the other surgery kids, are staying here. Kitten room is all cleaned up and ready to go. Kitten season starts next month here.
Still reading Black Beauty to my kitty and doggy friends and hoping this week. It makes me so happy to read this one. I will always love it. To the teaser…
"I hope you will grow up gentle and good, and never learn bad ways; do your work with a good will, lift your feet up well when you trot, and never bite or kick even in play." ― Anna Sewell, Black Beauty