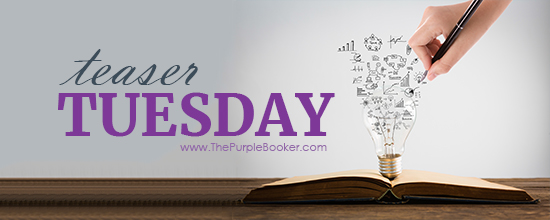 Welcome to Teaser Tuesday, the weekly Meme that wants you to add books to your TBR! You can also just share what you are currently reading. We make it very easy to play along, it is as easy as 1, 2, 3!
1: Grab your current read
2: Open to a random page
3: Share two (2) "teaser" sentences from somewhere on that page
• BE CAREFUL NOT TO INCLUDE SPOILERS! (make sure that what you share doesn't give too much away! You don't want to ruin the book for others!)
• Share the title & author, too, so that other TT participants can add the book to their TBR Lists if they like your teasers! Everyone loves Teaser Tuesday.
Happy Teaser Tuesday everyone! Hope everyone is doing alright, and staying safe. Well per last week Ms. Susan and Murphy were supposed to have special surgery, but per their URI's that came back they didn't. They are fine otherwise and after just a few days antibotics are raising all sorts of mayhem, lol. So they will get rescheduled soon. In the mean time we have fun playing still, they have been hunting the dot a lot lol.
"You are still taking lives."

Leisha pulled her arm free and headed for the stairs. "And I only kill those who deserve it."

"Who are you to play God?"

She whirled around, Tafari stopping only a few inches from her. "We've had this conversation before. You've seen what happens when I don't fee! Would you rather I waited until the hunger takes over and chooses anyone from off the street?"  ~ Defiance (The Blood Inheritance Trilogy #2) by Adrienne Monson