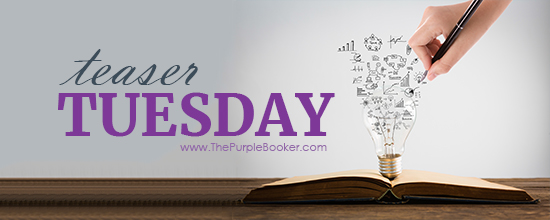 Welcome to Teaser Tuesday, the weekly Meme that wants you to add books to your TBR! You can also just share what you are currently reading. We make it very easy to play along, it is as easy as 1, 2, 3!
1: Grab your current read
2: Open to a random page
3: Share two (2) "teaser" sentences from somewhere on that page
• BE CAREFUL NOT TO INCLUDE SPOILERS! (make sure that what you share doesn't give too much away! You don't want to ruin the book for others!)
• Share the title & author, too, so that other TT participants can add the book to their TBR Lists if they like your teasers! Everyone loves Teaser Tuesday.
Happy Teaser Tuesday everyone! Hope everyone is doing alright, and staying safe. Sorry again about last weeks Teaser being late to the party. Was just one of those weeks. I am still working on the same book as last week, as it was another busy one. My special foster girls Susan and Murphy are scheduled for their surgeries on Friday. Hoping all goes smoothly with no issues. I will worry, even though I know PACC knows what it is doing.
Now onto the Teaser.
Samantha leaned her head back into her seat. She had spent the first two hours in the plane sobbing and it gave her a headache. Her eyes were now puffy and she wasn't feeling any better. She had cried herself completely dry and felt too drained and exhausted to shed more tears. Her emotions were starting to numb, and she was beginning to welcome it. ~ Dissension (The Blood Inheritance Trilogy #1) by Adrienne Monson