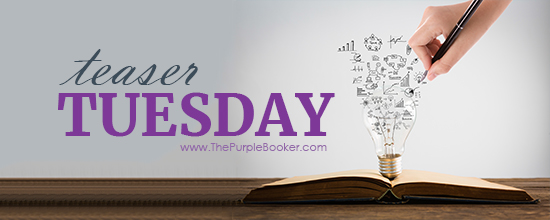 Welcome to Teaser Tuesday, the weekly Meme that wants you to add books to your TBR! You can also just share what you are currently reading. We make it very easy to play along, it is as easy as 1, 2, 3!
1: Grab your current read
2: Open to a random page
3: Share two (2) "teaser" sentences from somewhere on that page
• BE CAREFUL NOT TO INCLUDE SPOILERS! (make sure that what you share doesn't give too much away! You don't want to ruin the book for others!)
• Share the title & author, too, so that other TT participants can add the book to their TBR Lists if they like your teasers! Everyone loves Teaser Tuesday.
Happy Teaser Tuesday everyone! Hope everyone is doing alright, and staying safe. Whew another busy week this last one for me. Volunteering at PACC is so rewarding but also tiring for me. Especially when I am also battling my fibro. It is okay though I enjoy the work. Yesterday Molly and Dresden had their spay surgeries and it all went perfectly. So in a few days they will be off to their new homes. So happy for them. Murphy and Susan have been rescheduled for their surgeries as well. 2/17 will be their big day mulligan.
Now for the Teaser…a visit back to a childhood favorite.
"I believe that half the trouble in the world comes from people asking 'What have I achieved?' rather than 'What have I enjoyed?' I've been writing about a subject I love as long as I can remember–horses and the people associated with them, anyplace, anywhere, anytime. I couldn't be happier knowing that young people are reading my books. But even more important to me is that I've enjoyed so much the writing of them." Walter Farley, The Black Stallion #1