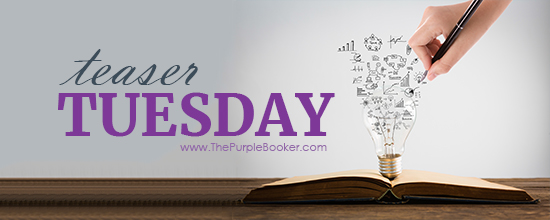 Welcome to Teaser Tuesday, the weekly Meme that wants you to add books to your TBR! You can also just share what you are currently reading. We make it very easy to play along, it is as easy as 1, 2, 3!
1: Grab your current read
2: Open to a random page
3: Share two (2) "teaser" sentences from somewhere on that page
• BE CAREFUL NOT TO INCLUDE SPOILERS! (make sure that what you share doesn't give too much away! You don't want to ruin the book for others!)
• Share the title & author, too, so that other TT participants can add the book to their TBR Lists if they like your teasers! Everyone loves Teaser Tuesday.
Happy Teaser Tuesday everyone! As always I hope I find you well this Tuesday and enjoying your reads! Ellie Mae is still not home with us, but she is doing good. She still has a head tilt and they don't know why just yet so that is why they are keeping her. I got to see her when I went to pick up some more Foster kittens late last week. Remy has 3 new buddies who are teaching him people are cool they are Phoenix, Logan and Jubilee. Catch the theme? LOL but anyways….
Onto the teaser….
"Why didn't you become a sorcerer, Geralt? Weren't you ever attracted by the Art? Be honest.'
'I will. I was.'
'Why, then, didn't you follow the voice of that attraction?'
'I decided it would be wiser to follow the voice of good sense.'
'Meaning?'
'Years of practice in the witcher's trade have taught me not to bite off more than I can chew. Do you know, Vilgefortz, I once knew a dwarf, who, as a child, dreamed of being an elf. What do you think; would he have become one had he followed the voice of attraction?"