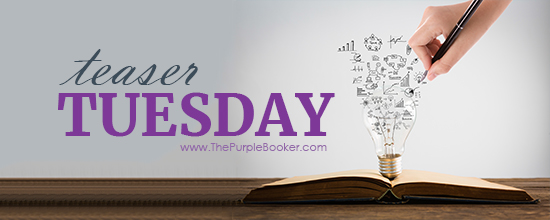 Welcome to Teaser Tuesday, the weekly Meme that wants you to add books to your TBR! You can also just share what you are currently reading. We make it very easy to play along, it is as easy as 1, 2, 3!
1: Grab your current read
2: Open to a random page
3: Share two (2) "teaser" sentences from somewhere on that page
• BE CAREFUL NOT TO INCLUDE SPOILERS! (make sure that what you share doesn't give too much away! You don't want to ruin the book for others!)
• Share the title & author, too, so that other TT participants can add the book to their TBR Lists if they like your teasers! Everyone loves Teaser Tuesday.
Happy Teaser Tuesday everyone! As always I hope I find you well this Tuesday and enjoying your reads! Miss Ellie Mae did not  end up coming home. Don't worry though it is not bad news, she was adopted the very day she was cleared to come back. I am so happy for her. Jackie has been missing her a bit (her adult daughter) but she is not distraught or anything. We make sure to reassure her that her mama just went to her forever home nothing bad. Hopefully sometime this week I'll be able to get Holiday photos done of her and the kittens.
Onto the teaser….
"And so,' smiled the Witcher, 'I have no choice? I have to enter into a pact with you, a pact which should someday become the subject of a painting, and become a sorcerer? Give me a break. I know a little about the theory of heredity. My father, as I discovered with no little difficulty, was a wanderer, a churl, a troublemaker and a swashbuckler. My genes on the spear side may be dominant over the genes on the distaff side. The fact that I can swash a buckler pretty well seems to confirm that."