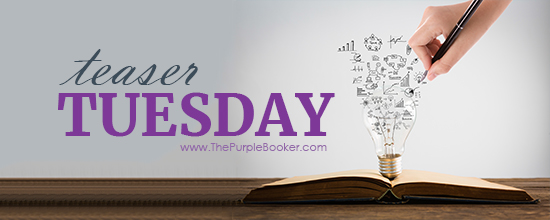 Welcome to Teaser Tuesday, the weekly Meme that wants you to add books to your TBR! You can also just share what you are currently reading. We make it very easy to play along, it is as easy as 1, 2, 3!
1: Grab your current read
2: Open to a random page
3: Share two (2) "teaser" sentences from somewhere on that page
• BE CAREFUL NOT TO INCLUDE SPOILERS! (make sure that what you share doesn't give too much away! You don't want to ruin the book for others!)
• Share the title & author, too, so that other TT participants can add the book to their TBR Lists if they like your teasers! Everyone loves Teaser Tuesday.
Teaser Tuesday is here again, welcome. I hope your week is going well. It may only be Tuesday but you an still generally gauge how the week is going to go. Mine is a little crazy again and a lot emotional. Part of that emotion comes from the book I am reading right now. I do not read very many memoirs (though I want to read more), but I know I had to read this one. Oh it is an emotional punch though.
"My Mother's eyes, that's the first thing I can remember. You know how you can tell when someone is smiling by just looking in their eyes? That was my Mother's eyes. Sometimes she would squint them like she was about to tell you a secret. I found our later my Mother had a lot of secrets." ~ The Beautiful ones by Prince