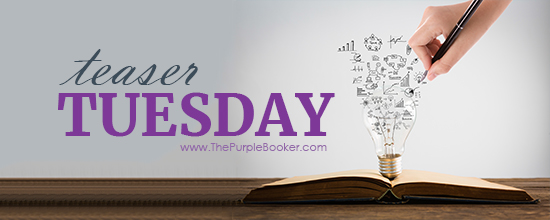 Welcome to Teaser Tuesday, the weekly Meme that wants you to add books to your TBR! You can also just share what you are currently reading. We make it very easy to play along, it is as easy as 1, 2, 3!
1: Grab your current read
2: Open to a random page
3: Share two (2) "teaser" sentences from somewhere on that page
• BE CAREFUL NOT TO INCLUDE SPOILERS! (make sure that what you share doesn't give too much away! You don't want to ruin the book for others!)
• Share the title & author, too, so that other TT participants can add the book to their TBR Lists if they like your teasers! Everyone loves Teaser Tuesday.
Happy Teaser Tuesday everyone! As always I hope I find you well this Tuesday and enjoying your reads.I hope you're all doing well today and enjoying your reads. My concerts were amazing! Absolutely fantastic! my Teen angst heart couldn't believe that Alanis did Jagged Little Pill the whole album and I got to see it. Haha. Did get reading done but ended up down a research hole so it was that kind of reading, LOL. Still valid though I think. Alas, I am so exhausted after an interesting drive home that I am throwing this up to make sure it does get up nice and early. So no new teaser from me this week. Sorry! I do look forward to reading all of yours though!
I look forward to seeing your teasers and hope you're having a great week!
"May I offer you a bit of wisdom to remember about wild things? Just because you cannot see teeth doesn't mean they won't bite."

― The Virgin Queen's Daughter by Ella March Chase