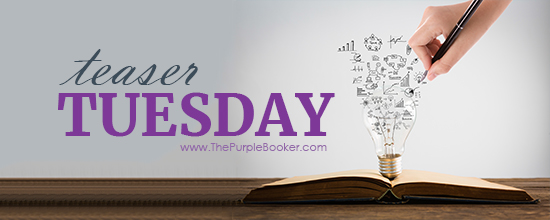 Welcome to Teaser Tuesday, the weekly Meme that wants you to add books to your TBR! You can also just share what you are currently reading. We make it very easy to play along, it is as easy as 1, 2, 3!
1: Grab your current read
2: Open to a random page
3: Share two (2) "teaser" sentences from somewhere on that page
• BE CAREFUL NOT TO INCLUDE SPOILERS! (make sure that what you share doesn't give too much away! You don't want to ruin the book for others!)
• Share the title & author, too, so that other TT participants can add the book to their TBR Lists if they like your teasers! Everyone loves Teaser Tuesday.
Happy Teaser Tuesday everyone! As always I hope I find you well this Tuesday and enjoying your reads! Oh man the holiday season is coming, I wish I could show you all my Rover dashboard right now, lol. I am happy for it though I have met some great new fur babies and will be meeting some more this week. In fun news, I found one of my other books that I misplaced haha so going to finish that up.
"Of course no one had. Nor had anyone seen or heard anything remotely suspicious. I questioned everyone present– Margaret by my side, unable to speak– but did not expect answers full of enlightenment. Could I doubt, even for a moment that Bezime's death had been sanctioned at the highest levels? Part of me wanted to run from the palace, not stopping until I'd found Colin and was safely ensconced in a compartment on the Orient Express."

― Tears of Pearl by Tasha Alexander