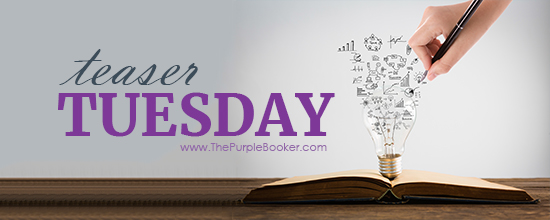 Welcome to Teaser Tuesday, the weekly Meme that wants you to add books to your TBR, or just share what you are currently reading. It is very easy to play along:
• Grab your current read
• Open to a random page
• Share two (2) "teaser" sentences from somewhere on that page
• BE CAREFUL NOT TO INCLUDE SPOILERS! (make sure that what you share doesn't give too much away! You don't want to ruin the book for others!)
• Share the title & author, too, so that other TT participants can add the book to their TBR Lists if they like your teasers! Everyone loves Teaser Tuesday.
Not late today whohoo! Travel last week was not much fun, but I arrived safe and sound home. I did have one fun pilot who literally said YAY! in that happy high pitched way, lol. It made travel a little more fun. Now it is time to start thinking ahead to the next convention in March but here we go with the reading.
"Sometimes it took only a few words of faith to reilluminate a spark of confidence that the future could be something wonderful, instead of a relentless series of obstacles and disappointments."
― Jojo Moyes, The Horse Dancer