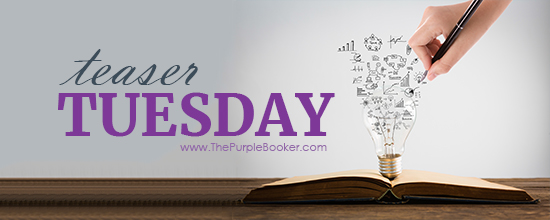 Welcome to Teaser Tuesday, the weekly Meme that wants you to add books to your TBR, or just share what you are currently reading. It is very easy to play along:
• Grab your current read
• Open to a random page
• Share two (2) "teaser" sentences from somewhere on that page
• BE CAREFUL NOT TO INCLUDE SPOILERS! (make sure that what you share doesn't give too much away! You don't want to ruin the book for others!)
• Share the title & author, too, so that other TT participants can add the book to their TBR Lists if they like your teasers! Everyone loves Teaser Tuesday.
If it isn't one thing lately it is another I swear lol. My computer gave up the ghost and barely stays on for 10 mins at a time. So looks like I'm going to be doing a bit of computer shopping can't run my business without one. Anyways on to the reading!
"I let you disappear into the stacks Fiction F-K and you're not the standard insecure nymph hunting for Faulkner you'll never finish, never start; Faulkner that will harden and calcify, if books could calcify on your nightstand; Faulkner meant only to convince one night stands that you mean it when you say you never do this sort of thing." – You by Caroline Kepnes