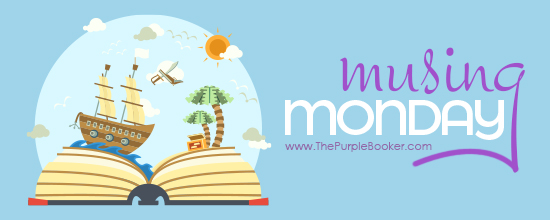 Musing Mondays is a weekly meme that asks you to choose one of the following prompts to answer:
I'm currently reading…
Up next I think I'll read…
I bought the following book(s) in the past week…
I'm super excited to tell you about (book/author/bookish-news)…
I'm really upset by (book/author/bookish-news)…
I can't wait to get a copy of…
I wish I could read ___, but…
I blogged about ____ this past week…
Random Question: What do you think of required reading in school?

I recently watched a comment thread while browsing for slime shop work lol, where some kids were complaining about required reading. They said every book on the list was boring ect. I remember really enjoying required reading in school. Sure not every book was a hit but many of them really helped ignite my love of the written word. I just could not understand the huge dislike. Of course I am sure some of it stems from not wanting to be told what to read. I think required reading is important. You never know which kid may be sparked to not only be online but really love books by reading one of the classics. So what do you think?