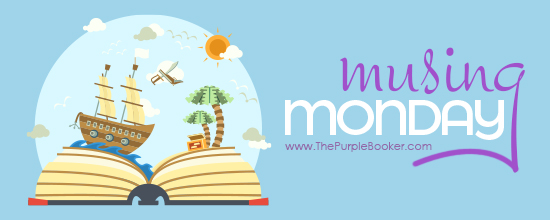 Musing Mondays is a weekly meme that asks you to choose one of the following prompts to answer:
I'm currently reading…
Up next I think I'll read…
I bought the following book(s) in the past week…
I'm super excited to tell you about (book/author/bookish-news)…
I'm really upset by (book/author/bookish-news)…
I can't wait to get a copy of…
I wish I could read ___, but…
I blogged about ____ this past week…
Random little vent me and WordPress need to have a talk about it missing scheduled posts times, lol sorry it is a few hours behind what I planned this week!
THIS WEEK'S RANDOM QUESTION: What do you think about books being made into movies or tv shows and do you always read the book first?
With award season being upon us and as watching an interesting Golden Globes had me thinking about just how many movies and shows are made from books. The Night Manager took several awards (well done too) but the book was awesome. The Night Manager is one of those for me that it was really cool to see characters I already enjoyed coming alive. Jonathan Pine was such a complex character and Tom Hiddleston really did bring him to life for me. I was pleased to see he won a Golden Globe for it too, as did Hugh Laurie and Olivia Coleman.
So I know I have rambled on a little bit here, but I actually like most book to screen translations. Not all the time, of course, because sometimes they really do screw it up, but in general I do. I always try to read the book first there have been a few times I didn't know it was based on a book until after so I went back and read the book. How about you?