Life sucks when your friends are pissed at you. Just ask Zoey Redbird — she's become an expert on suckiness. In one week she has gone from having three boyfriends to having none, and from having a close group of friends who trusted and supported her, to being an outcast. Speaking of friends, the only two Zoey has left are undead and unMarked. And Neferet has declared war on humans, which Zoey knows in her heart is wrong. But will anyone listen to her? Zoey's adventures at vampyre finishing school take a wild and dangerous turn as loyalties are tested, shocking true intentions come to light, and an ancient evil is awakened.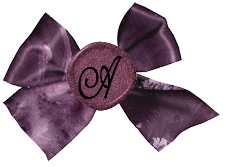 This is another one of my oppsy forgot to write the review when I finished it books. But I am making good, and keeping my own personal challenge of writing reviews on all of my books I read this year by doing it now.

Untamed is another Chapter in the House of Night series. And what a good Chapter it is. Once again poor Zoey finds herself in the middle of a lot of things. Not the least of which is being with no boyfriends, having everyone angry at her. And did she mention that her mentor has declared war on humans? Not something taken lightly in a vampire world that lives peacefully with humans. Because humans are well aware of vampires.

Once again the Cast's have found a way to pull us into a world of Vampires and Humans and to make it believable that they co exist and do so without much trouble. There are some conflicts of course especially with the religious zealots the People of Faith. But the parallels aren't so far away with some things in the real world. So I can do nothing but once again recommend this book series for anyone who likes the genre. So if you haven't started the series yet do so now, and make sure you get to this one fast. It is a great read.