Born into affluence, Mia Stanley is a winsome socialite with a knack for matchmaking. She's also a writer for Godey's Lady's Book magazine, much to the disdain of her family–and their society friends. A proper young lady of her social standing isn't meant to labor in such a way, but Mia has always had a way with words.
When her writing draws her into the world of downtrodden seamen's wives on Philadelphia's docks, Mia uncovers a scheme that puts her in harm's way. But her heart ends up on the line as well…. Has her determination to always make a match driven away the one man whose esteem she covets?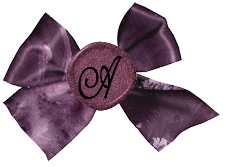 It took me a little bit to get into this book, the start was slightly slow but it picked up and I am glad I kept with it. Mia is a fire spark of a character for sure. A society Lady who is not content just to sit at home and embroider and do things that are considered "Lady like" for the time period. No she is a woman who is fighting for the rights of the poor, and putting herself in danger while doing it. Mia gets herself in more harrowing situations than I know I would want to find myself in, but her protector is never far behind.
Garrett makes a good male along side Mia, her best friend since she was born he spies her sneaking out on more than one occasion and has taken it about himself to follow her. And being the gentleman he is he sweeps in and helps her when it's needed. But he also can not resist scolding her actions, and becoming a hot head more often than not. Garrett is a good man but he finds his feelings for Mia propelling his arguments with her.
The book brings you along an up and down emotional battle. With low points, sad points and points where you want to yell at how unfair things were for women back in those days. But you also have high points, weddings, love and a strong feeling of women's rights. All in all I think this was a fantastic introduction to the Ladies of Liberty series and I will be looking forward to reading the next one.