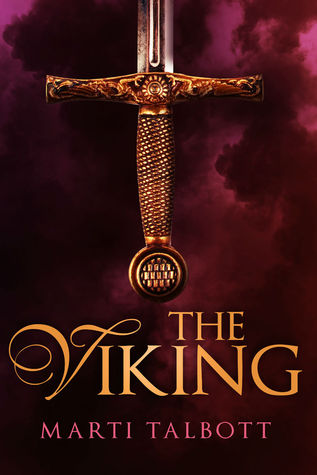 At not quite fifteen, Stefan's father finally let him board the longship Sja Vinna to take part in his first Viking raid. Yet, the battle was not at all what he expected and he soon found himself alone and stranded in Scotland.
Thirteen-year-old Kannak's problem was just as grave. Her father deserted them and the only way to survive, she decided, was to take a husband over her mother's objections. Suddenly she was helping a hated Viking escape. Could Kannak successfully hide a Viking in the middle of a Scottish Clan? And why was someone plotting to kill the clan's beloved laird?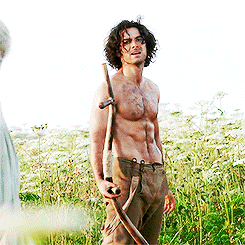 Tis the season where I try to play catch up on my reviews. My bad, again maybe 2018 will be better, LOL on the bright side I am not as behind on my reading as I was last year. Anyways to the review.
It took me a little while to get into this book, but once I did I was hooked. It was a freebie and really it shouldn't have been, but a great way to get someone hooked for the series! The first chapter or so goes slow but don't give up, trust me, you'll get hooked and enjoy the read. Stefan takes such an interesting journey when he is stranded in Scotland, literally see's his family everything he knows taken away. He has to find a way to live again. If that wasn't entertaining enough, it gives you a strong female lead like Kannak who has to make her own hard life choices at a young age and one of those choices is hiding the Viking outsider in a Scottish Clan, I mean talk about a grown up choice for a young woman to make.
The story is an adventure and danger and a good dash of love involved. While the players may be young when we meet them, it's important to remember that in the times of Vikings, life spans were shorter and so people grew up faster. It was a harsh time, with death and blood everywhere as the book shows us flat off and by the ongoing looming plot there is to kill the clans laird. I don't want to give too much of the plot away because I think everyone who loves this genre should read this one and judge it for themselves, I promise you will be hooked and not that I would judge a book by it's cover but look at the cover it's a beauty! Honestly, that is what drew me in when I was browsing freebies on kindle that and because it was about one of my favorite groups of people Vikings. This is an interesting look into the life of the time, a time where things were very much influx interns of religion and how people were traveling. A time in life that was very unique.
My Gemstone Rating: