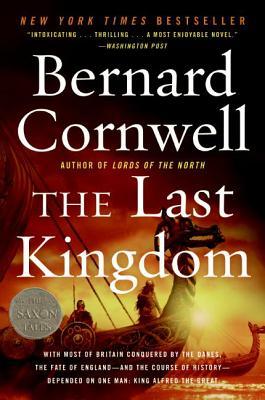 This is the story of the making of England in the 9th and 10th centuries, the years in which King Alfred the Great, his son and grandson defeated the Danish Vikings who had invaded and occupied three of England's four kingdoms.
The story is seen through the eyes of Uhtred, a dispossessed nobleman, who is captured as a child by the Danes and then raised by them so that, by the time the Northmen begin their assault on Wessex (Alfred's kingdom and the last territory in English hands) Uhtred almost thinks of himself as a Dane. He certainly has no love for Alfred, whom he considers a pious weakling and no match for Viking savagery, yet when Alfred unexpectedly defeats the Danes and the Danes themselves turn on Uhtred, he is finally forced to choose sides. By now he is a young man, in love, trained to fight and ready to take his place in the dreaded shield wall. Above all, though, he wishes to recover his father's land, the enchanting fort of Bebbanburg by the wild northern sea.
This thrilling adventure—based on existing records of Bernard Cornwell's ancestors—depicts a time when law and order were ripped violently apart by a pagan assault on Christian England, an assault that came very close to destroying England.
Full disclousure this series will make you want to watch the netflix series based on the books and you will get to see…this guy (yup excuse to use this gift again LOL sorry not sorry.)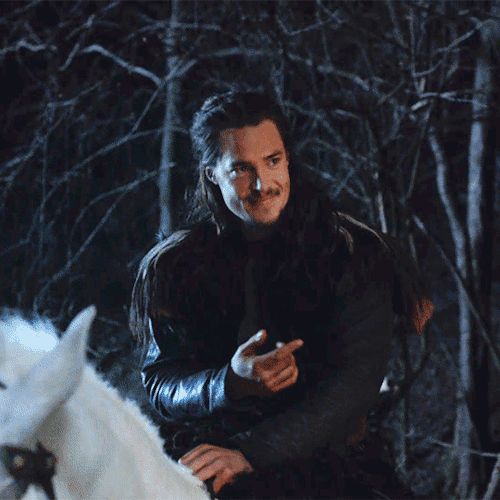 Bernard Cornwell is an amazing author and I find that his stories are so rich and textured and layered. These are really books you can sink your teeth into. Better yet most of his works are part of a series so you get to spend a lot of time with the characters you enjoy. This is the first of the Saxon Series and you get to dive into a crazy world. England was just starting to be forged into what we know it as today and watching the transformation unfold while following these characters around is truly enjoyable.
Uhtred is such a fantastic character you can't help but feel drawn to him. Even before seeing him brought to life on the screen he is the type of character you can see in your mind because he just jumps off the page. He is so charismatic and unique as a character. Born a Saxon but raised a Dane it really just makes a unique man with a different look on the world.
He is not a perfect man by any means, he is flawed and he makes bad choices and he admits to them. That is what makes him so fantastic though, you get to see his flaws and yet see him still be a hero. It is easy to like a character that is just a hero and always seems to make the perfect choices. It is harder to look past flaws, things we might not chose to do ourselves and still see a character as a hero.
If you like history, intrigue and just a plain good read I would recommend giving this one a try. It isn't a fast read, but it is a really good read.
My Gemstone Rating: