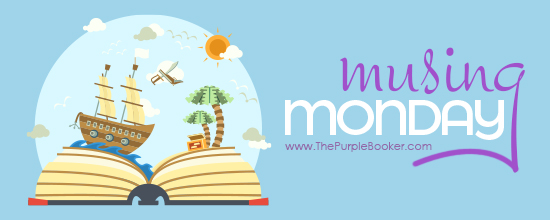 Musing Mondays is a weekly meme that asks you to choose one of the following prompts to answer:
I'm currently reading…
Up next I think I'll read…
I bought the following book(s) in the past week…
I'm super excited to tell you about (book/author/bookish-news)…
I'm really upset by (book/author/bookish-news)…
I can't wait to get a copy of…
I wish I could read ___, but…
I blogged about ____ this past week…
THIS WEEKS RANDOM QUESTION: Do you like or dislike memoirs?
I have been watching a number of documentaries or movies based on memoirs as of late and I always end up looking for the books as well if I haven't read them already. So what do you think of memoirs? I have found in my circle of friends folks either love them or hate them there is no in-between. I enjoy them for the most part though I have read a few that just seemed like self serving drivel, but most of them have been great. So what do you think?