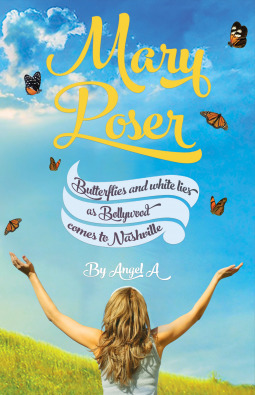 The recipe for a warm and humorous story…
In a modest bowl of Nashville, gently place a girl who is Country music, Bible belt, and a Steakhouse foodie.
Then add a surprise portion of exotic and handsome Anglo Indian, who is a passionate Bollywood director, vegetarian and Hindu.
Stir vigorously on a bed of intense attraction.
At first, the ingredients will seem to clash and separate.
Keep stirring…
Include a dollop of jealous boyfriend and a meddling mother.
Splash in a serving of fun and mischievous friends. Keep stirring…
Add a dash of crazy aunt and a minister father to keep the flavors working together.
Sprinkle in even more complicated family members to taste.
Cook on high emotions.
The secret ingredient that cuts through the sweetness is a final layer of shocking revelation that adds a surprising depth of flavor.
Finish with a twist of 'Oh My God! Is she really going to do that?'.
Serve as tasty bite-size chapters in a novel dish of mayhem and madness with a side of Country music and Bollywood dancing.
I went into this book really excited. The idea of combining Nashville and Bollywood really had my attention of course as often happens when I go into a book with high expectations I was left a little bit flat. I did enjoy the book however, it might not be a rereader for me but it was enjoyable for the most part.
What we have here is a basic boy meets girl story with a little twist thrown in for measure. Mary is your fairly standard run of the mill Daughter of a pastor, who seems to fight that yolk a bit in her life. Then you have, the more colorful and "exotic" Simha. There are of course all the things that go along with a white Christian girl and a non white non Christian man going on around in the book. I think for me personally the biggest problem is while the subjects are there, they are only on the surface. We as the reader never really get to dig deeply into any of the subject matter. Mary was also a little bit hard to connect to for me. I did feel a connection with Simha though, and I think overall that is what saved this for me.
So the bottom line for me, not a terrible read, but not a great one. Take a look at it and maybe see if it is your cup of tea.
I was given an advanced copy of this book to read through Net Galley, all the opinions are my own and honest.
My Gemstone Rating: