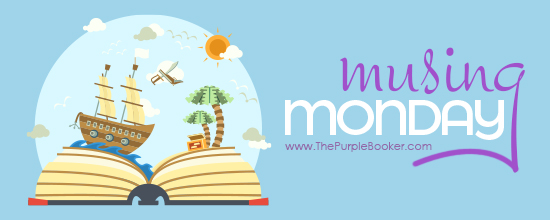 Musing Mondays is a weekly meme that asks you to choose one of the following prompts to answer:
I'm currently reading…
Up next I think I'll read…
I bought the following book(s) in the past week…
I'm super excited to tell you about (book/author/bookish-news)…
I'm really upset by (book/author/bookish-news)…
I can't wait to get a copy of…
I wish I could read ___, but…
I blogged about ____ this past week…
THIS WEEKS RANDOM QUESTION: What is your favorite place to read in?
I was recently reflecting on how I used to read all over the place and now I tend to pick certain spots. I like to read out in my little "Oasis" area a lot or else in my room. I still bring a book or kindle with me for waits and such but I find it harder to read in public these days. It isn't because I think I will be judged or anything I just seem to get distracted more these days. Maybe it is because I have become to wary, hard to say. How about you?