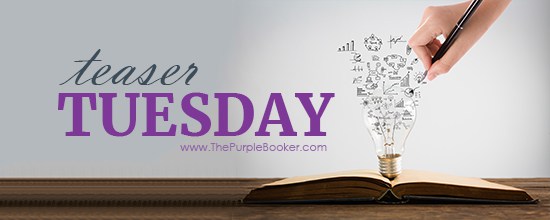 Welcome to Teaser Tuesday, the weekly Meme that wants you to add books to your TBR! You can also just share what you are currently reading. We make it very easy to play along, it is as easy as 1, 2, 3!
1: Grab your current read 2: Open to a random page
3: Share two (2) "teaser" sentences from somewhere on that page
• BE CAREFUL NOT TO INCLUDE SPOILERS! (make sure that what you share doesn't give too much away! You don't want to ruin the book for others!)
• Share the title & author, too, so that other TT participants can add the book to their TBR Lists if they like your teasers! Everyone loves Teaser Tuesday.
Happy Teaser Tuesday everyone! As always I hope I find you well this Tuesday and enjoying your reads. Still love my new car Thomas. Finally sorted out my laptop as well, turns out the replacement screen I got was faulty. Got a new one and Wala. In less fun news, the guy who bought the duplex we are renting part of told us last week he was moving into our side of it and we had to be out. Good news is we got notice last evening that the application we submitted for a new place I like was approved. It's about the same size as the place we are currently in, it has more character and the neighborhood is a little bit nicer. So making as much lemonade as I can from the lemons that have been served lately. Now the part I really HATE the actual moving. UGH.
This weeks Teaser..
"I heard the story of what Pa allegedly said to Mummy the day of
my birth: Wonderful! Now you've given me an Heir and a Spare—my work is
done. A joke. Presumably. On the other hand, minutes after delivering this bit of
high comedy, Pa was said to have gone off to meet with his girlfriend. So. Many
a true word spoken in jest."
― Prince Harry, Spare